Anzie x Pierced at Holt Renfrew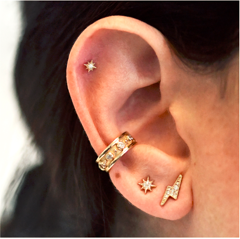 Join the Anzie Jewellery piercing party at Holt Renfrew!
Join Anzie Jewellery for a piercing party! Curate your stack with Joanna Stein from Anzie and receive a complimentary earlobe piercing by Pierced with your purchase of one or more Anzie earrings from a curated assortment.
Dates:
October 29th from 12 – 7 PM
October 30th from 12 – 5 PM
Location:
Holt Renfrew Square One – Jewellery Department
Kindly RSVP to squareone.events@holtrenfrew.com