Night Market Toronto's Halal Food Tour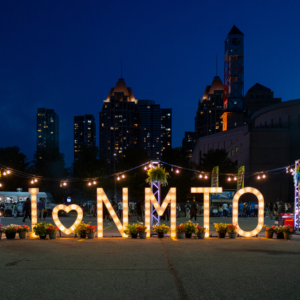 For the first time in Canada, Night Market Toronto is going on a Halal food tour!
About the Halal Food Tour:
Night Market Toronto is going on CANADA'S FIRST EVER ALL HALAL food tour!*  Working alongside your favourite food truck vendors, we are hitting up 8 different cities, over 8 weekends. That's right: various Instafamous food vendors, (hand-slaughtered) ALL HALAL, over 8 straight weekends! In partnership with Al-Ahad Foods, @visitmississauga , Knorr Canada, and @islamicreliefcanada, we are kicking off the summer with music, food, and amazing vibes. Follow www.nightmarkettoronto.com for more details and to view all the stops on this delicious tour! Have any dietary preferences/restrictions? Please ask our vendors onsite, they would be able to tell you what options would work best for you!
Located in the P3 Lot at Square One.
*There will be no pork or alcohol served on any of the food trucks. All meat and poultry will be 100% hand slaughtered Halal.