The District Kitchen Pop-Up: Bao Mama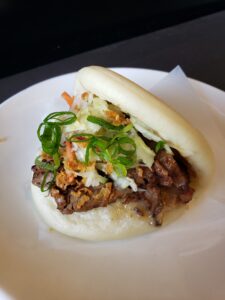 Sample Filipino/Asian-inspired Baos in The District Kitchen.
Fresh Filipino/Asian-inspired handcrafted Baos, made with mama's love. The baos are a perfectly crafted, topped with asian house slaw, green onions, and specialty sauces.
The District Kitchen  is located on Level 1, inside The Food District.
Click here for a map of The Food District.