The Food District Pop-Up: Kacao Republic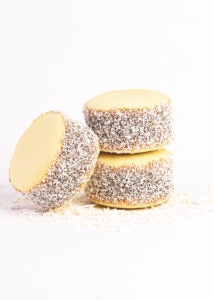 Featuring handcrafted alfajores made with only the finest ingredients.
Kacao Republic's gourmet dark chocolate alfajores are handcrafted with the finest ingredients. Two cookies filled with Argentinian dulce de leche, coated with real belgian dark chocolate. Always fresh, always decadent! At Kacao Republic we strive to make the best alfajores by selecting the best ingredients without preservatives and ensuring that quality comes first.
The District Kitchen  is located on Level 1, inside The Food District.
Click here for a map of The Food District.