The District Kitchen Pop-Up Series: Daniel's Chai Bar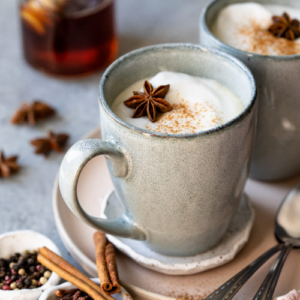 Featuring premium quality teas including the famous Lion Chai.
Daniel's Chai Bar was founded by a tea Jedi who believes business can be used as a force for good. 
Daniel's Chai Bar is a brand that is committed to changing how people see the world, using tea as the vehicle. 
Our focus is to not only bring your premium quality tea, but also to help you enhance your overall tea-drinking experience. We believe that each encounter with tea should be exceptional, and enchanting. We are aware that there is so much to learn about tea, and we want to be a part of telling its story.
We strive to use our platforms to share ideas, positive perspectives, compelling stories and of course all things tea!
Our vision is to become the world's most inspiring tea company!
Menu
Hot Teas 
12oz Cup – Famous Lion Chai (lactose-free Chai latte)

12oz Cup – Green Lion Chai (lactose-free Chai latte)
Iced Frappes
Arctic Lion Chai

Frozen Matcha Monster

Frozen Fudge Fantasy
Bulk Packages
400gr Bulk Bag – Famous Lion Chai (lactose-free Chai latte)

400gr Bulk Bag – Green Lion Chai (lactose-free Chai latte)
*Closed April 15 for Good Friday & April 17 for Easter Sunday