The Food District Pop-Up: Ensanemada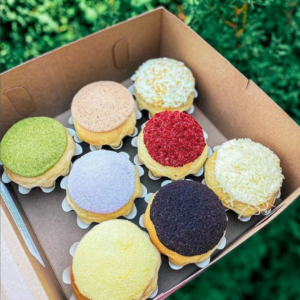 Find traditional brioche buns with a Filipino twist
at this delicious pop-up inside The Food District.
About Ensanemada:
The localized ensaymada is a brioche-a cross between a pastry and a bread. Traditionally, it is topped with grated cheese and sugar and can be found in almost all neighbourhood Filipino bakery.
Here at Ensanemada, using only the freshest ingredients and with no preservatives added, we are proud to offer our take on the classic version and with a whole other variety of flavours that set us apart.
Click here for a map of The Food District.