The Food District Pop-Up: Riceball Galz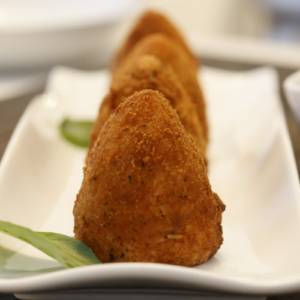 Authentic Sicilian riceballs (arancini).
Riceball Galz Menu
Traditional Riceball (Arancini):
Riceball stuffed with ground beef, peas and mozzarella
Veggie Riceball:
Riceball stuffed with mushrooms, peas, carrots, onions, and mozzarella
Location:
The District Kitchen  is located on Level 1, inside The Food District.
Click here for a map of The Food District.