The Food District Pop-Up: Isabella's Donuts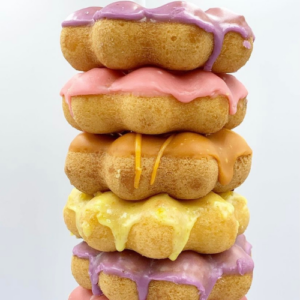 Try Canada's original mochi donut. Available in a wide variety of flavours and made with natural ingredients.
About Isabella's Donuts:
Originated in Japan, Mochi Donuts are made from simple ingredients but the key ingredient is Mochi-Flour (Sticky-rice flour). Isabella's own perfectly curated recipe makes the best mochi donuts in the world. With a perfect balance of softness, chewiness, and crispiness. A very unique experience. We have come up with hundreds of amazing flavours that are made with fresh and natural ingredients.
Follow on IG @isabellasdonuts
Click here for a map of The Food District.