The Food District Pop-Up: POPpadum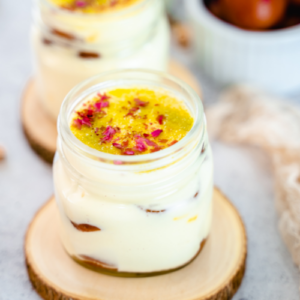 A modern take on Indian food with a selection of snacks and desserts.
Making Indian food POP! It is a fun, modern take on Indian food. The vision is to showcase the range and vibrancy of Indian food. 
MENU
SNACKS
Chicken Hand Pie
Veggie Hand Pie
Chicken Kebab Roll
Foccacia
DESSERT
Gulab Jamun Tiramisu
Mango Saffron
Cheesecake
BEVERAGE
Aam Panna
Follow on IG @poppadum.to
Location:
The District Kitchen  is located on Level 1, inside The Food District.
Click here for a map of The Food District.