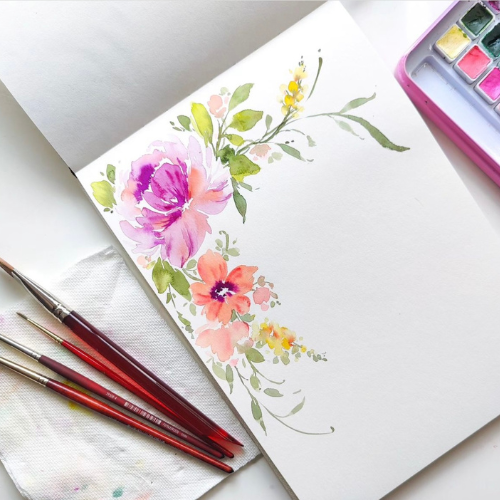 Learn to relax in the therapeutic art of Loose Watercolour Florals in this 3 day series. Lead by instructor, Clarice Gomes, these mini watercolour workshops cater to all levels, including beginners. Watercolour is a lovely creative outlet and therapeutic medium to explore. Throughout these sessions we will focus on learning to 'go with the flow' and best practices to loosen up to create pretty florals.
The dates and class structure will run as follows:
Session 1 – June 16, 21, 30, 2023 | 1:00pm – 2:00pm
Session 2 – July 4, 11, 18, 2023 | 10:00am – 12:00pm
*Classes include:
– Art Supplies to be used during workshop. We will be using quality brands like, Princeton brushes, Daler Rowney paints, Strathmore or Canson watercolour paper for these workshops.
ONLY 15 spots available. Click HERE for more information.